WEDNESDAY, MAY 16th, 2007, AT 8:30 PM, PT
Dr. Allen Fields
Appointed Chief Medical Advisor to IKF & ISCF

Well known and admired Dr. Allen Fields of Florida accepted his appointment as the Chief Medical Advisor for IKF Kickboxing and ISCF MMA. Dr. Fields has been an intrical part of developing Ringside Physicians around the globe in all fight sports. He was the Chief Ringside American Association of Professional Ringside PhysiciansPhysician at both IKF Tournaments in Orlando Florida in 2004 and 2005 and will also serve the same duty at this years 2007 IKF World Classic Amateur Championship Tournament once again in Orlando.
Along with being the chief Ringside Physician for the State of Florida Athletic Commission Dr. Fields is also on the Executive Committee, the Board of Directors and the Medical Review Board of the The American Association of Professional Ringside Physicians is an international, non-profit organization dedicated to the health and safety of the professional and amateur boxer.
Established in 1997, the American Association of Professional Ringside Physicians was created to develop medical protocols and guidelines to insure the safety and protection of professional boxers. The organization is comprised of the brightest and most experienced ringside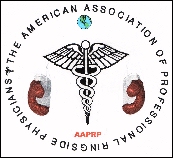 physicians throughout the world who are devoted and dedicated to the medical aspects of boxing. Since their inception, the AAPRP now includes physicians from around the globe, working towards a common goal of insuring health, safety and protection in the sport of boxing.
Dr. Fields will be working with the IKF and ISCF in several different arenas. His first responsibility and concern is to enhance the safety issues of both Amateur and Pro Kickboxers and Mixed Martial Art Fighters. Additional concerns will center around the growth and safety of Mixed Martial Arts throughout North America on the Amateur Level.
The need for a legit, safe and credible Amateur MMA Sanctioning body has become a necessity in nearly every state in America and Dr. Fields and several others feel the ISCF is the only organization capable of overseeing such a task, as is IKF Kickboxing for both Professional and Amateur Kickboxing. Already the leading Sanctioning Bodies for both sports, the IKF and ISCF are continuing to grow rapidly. The growth of the ISCF though has been staggering over the past 2 years. Much of this success can be accredited to fighter registrations and the constant overseeing of amateur fight cards to assure amateurs are not fighting professionals as they are allowed to do in all the other MMA sanctioning bodies.
Since more and more USA States are discovering unethical practices among the many alphabet soup sanctioning bodies for kickboxing and MMA, Dr. Fields will assist the IKF and ISCF in becoming more established as "THE" accepted and endorsed Amateur Fight Sport Sanctioning Bodies for Kickboxing and MMA in the USA as is USA Boxing in America is for Amateur Boxing. The overall plan to present legit, amateur sanctioning bodies for both Kickboxing and MMA under the banners of the IKF and ISCF to the various state commissions.