Chris Bolan
ISCF & IKF Safety Board Representative
Chris has over 30 years experience in strategic development, marketing and sales in the profit sectors and nonprofit sectors. Starting his career with Service America Corporation, Chris developed strategic plans for the executive dining and professional facilities management segments. Among his responsibilities were to create awareness, manage programs and develop line extensions and collateral products. Chris was awarded the highest company award The Chairman's Club for his development, execution and implementation that secured greater profitability in existing accounts and lead to acquisitions of new business. Among new business secured were Cleveland Municipal Stadium, Jack Murphy Stadium, General Electric, Union Carbide, AT&T and the US House and Senate.
After Service America, Chris was recruited by the E& J Gallo Winery to help in development of a hotel restaurant division, a new and complete change in strategy. During a long tenure Chris worked in development of the hotel and restaurant division of E& J Gallo Winery, from the ground floor up, from 0 to 2.5 billion dollars in annual sales in North and South America. Chris held many positions during his career with Gallo. He helped create and launch new services and products, developed strategic plans for awareness, generated public relation programs and campaigns, trained sales staffs of distributors in the Gallo network, coached senior management in distributors, and spoke on the behalf of Gallo at many events. Chris also recruited on Big Ten college campuses and worked with many distributors across North and South America.
During his career Chris has started three not-for-profit organizations that work with disadvantaged youth – in Columbus Ohio with Buckeye Boys Ranch "Field for Dreams," Chosen Children in Chicago Illinois, and a moral value program for prep schools in Orlando Florida. Chris mentors 14 to 18 year old capital offenders at the Orange County Corrections Facility and served and serves on many not for profit board of directors. Chris is an ordained Elder in the Presbyterian Church. He teaches a weekly Sunday school Class Answers for Living. Chris was a keynote speaker at the 2006 Presbyterian General Assembly in Birmingham Alabama, addressed the 2006 World Beer convention in Seattle Washington and has consulted many profit and not for profit organizations from the beverage industry to financial.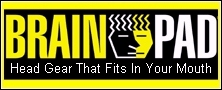 Chris is currently the Vice president of Strategic Development for Brain Pad Inc. This company manufactures protective equipment for the sporting goods industry. Responsibilities are to oversee and develop targeted plans to increase scale, scope and awareness. The company has gained more awareness that ever and using the Gallo system has positioned the organization as the leader in the industry.
Chris serves on the governmental committee of the Sporting Goods Manufacturing Groups and on the Head Gear Committee of the Association of standards and Measurement. Chris has spoken to various groups from the NFL Concussion Committee, American Dental Association, NHL Medical Committee. Chris is chairing the collaboration of medical, military and sports to develop the most advanced study in history on concussion.
HOME - NEWS - EVENTS - RANKINGS - - SANCTIONING - JOINING - RULES & REGULATIONS - MERCHANDISE - ISCF - MMA