2019 IKF
WORLD CLASSIC
AMATEUR MUAY THAI - KICKBOXING
WORLD CHAMPIONSHIPS
August 2nd, 3rd & 4th, 2019
Orlando, Florida, USA

FIGHTER REQUIREMENTS FOR
FIGHTERS OVER 40 YEARS OF AGE
2019 IKF World Classic Finals Page
Main Tournament Page - IKF Home Page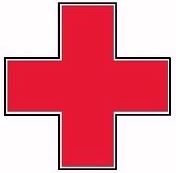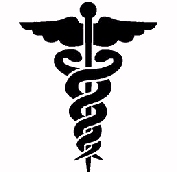 FIGHTERS MANDATORY REQUIREMENT
All Fighters are required to have a FULL Fighter's Physical "PRIOR" to their ARRIVAL to this years 2019 IKF World Classic, by a Licensed Physician (MD OR DO).
You must bring your "COMPLETED" Physical Form with you to the Tournament registrations and present for approval to the IKF Physician conducting your pre-fight physical on Friday, August 2nd.
YOUR IKF PHYSICAL FORM CAN BE ATTAINED BY CLICKING
"HERE"
FOR FIGHTERS 40 YEARS OLD AND OLDER
NOT REQUIRED FOR POINT KICKBOXING FIGHTERS
For Safety, Health and Insurance reasons, All Fighters 40 years or older must provide the below medical requirements to compete in the
IKF World Classic Tournament and then attain direct
IKF Approval to fight in the IKF World Classic Tournament from the IKF.
- REVISED / UPDATED
OVER 40 MEDICAL REQUIREMENTS FOR THE
2019 IKF WORLD CLASSIC
FIGHTERS AGES 40 TO 45



For Insurance, Safety & Health reasons, fighter's who have reached 40 years of age or will reach 40 years of age prior, on, or during the competition dates of the IKF World Classic Tournament will be required to submit the following to the IKF ON OR BEFORE JULY 5th, 2019 to be approved to fight at the IKF World Classic Tournament.



FULL PHYSICAL

From a Licensed Physician prior to their match.

To download this form for your Doctor, click HERE.



MEDICAL APPROVAL

Written Approval from a Licensed Medical Doctor.

The medical doctor who gave the physical must give you written approval on his medical doctors letterhead stating that he approves you medically fit to compete in an IKF Sanctioned event.



FIGHT ABILITY - VERIFIED APPROVAL TO COMPETE

Written Approval of your Fighting Ability AND Fitness/Cardio Level from a Qualified Trainer who will be your bout cornerman.



CURRENT ID

Drivers License, Federal ID Card or Certified copy of birth certificate.

If approved by the IKF to compete, this same copy of identification will be required by the IKF Event Representative at time of weigh-ins of the scheduled bout.
If not able to provide, the fighter will be pulled from the bout and will NOT be allowed to fight.



CARDIO
IF NECESSARY, ADDITIONAL TESTING MAY BE REQUESTED


FIGHTERS AGES 46 TO 51


For Insurance, Safety & Health reasons, fighter's who have reached 46 years of age or will reach 46 years of age prior, on, or during the competition dates of the IKF World Classic Tournament will be required to submit the following to the IKF ON OR BEFORE JULY 5th, 2019 to be approved to fight at the IKF World Classic Tournament.

The fighter must send to the IKF



FULL PHYSICAL

From a Licensed Physician prior to their match.

To download this form for your Doctor, click HERE.



MEDICAL APPROVAL

Written Approval from a Licensed Medical Doctor that your Fitness Level is Qualified to Compete for the number of scheduled ROUNDS the bout is scheduled for.



FIGHT ABILITY - VERIFIED APPROVAL TO COMPETE

Written Approval of your Fighting Ability AND Fitness/Cardio Level from a Qualified Trainer who will be your bout cornerman.



CURRENT ID

Drivers License, Federal ID Card or Certified copy of birth certificate.

If approved by the IKF to compete, this same copy of identification will be required by the IKF event Representative at time of weigh-ins of the scheduled bout.
If not able to provide, the fighter will be pulled from the bout and will NOT be allowed to fight.



MRI OR C.A.T. SCAN OF HEAD.

Of the brain No Contrast.



EYE EXAM

By a Licensed Opthamologist ( Ophthalmologist ) or Optometrist ONLY.

Must be a Dilated Eye Exam.



CARDIO
ADDITIONAL TESTING IF NECESSARY


FIGHTERS AGES 51 AND OLDER


For Insurance, Safety & Health reasons, fighter's who have reached 51 years of age or will reach 51 years of age prior, on, or during the competition dates of the IKF World Classic Tournament will be required to submit the following to the IKF ON OR BEFORE JULY 5th, 2019 to be approved to fight at the IKF World Classic Tournament.

The fighter must send to the IKF



FULL PHYSICAL

From a Licensed Physician prior to their match.

To download this form for your Doctor, click HERE.



MEDICAL APPROVAL

Written Approval from a Licensed Medical Doctor that your Fitness Level is Qualified to Compete for the number of scheduled ROUNDS the bout is scheduled for.



FIGHT ABILITY - VERIFIED APPROVAL TO COMPETE

Written Approval of your Fighting Ability AND Fitness/Cardio Level from a Qualified Trainer who will be your bout cornerman.



CURRENT ID

Drivers License, Federal ID Card or Certified copy of birth certificate.

If approved by the IKF to compete, this same copy of identification will be required by the IKF event Representative at time of weigh-ins of the scheduled bout.
If not able to provide, the fighter will be pulled from the bout and will NOT be allowed to fight.



MRI OR C.A.T. SCAN OF HEAD.

Of the brain No Contrast.



EYE EXAM

By a Licensed Opthamologist ( Ophthalmologist ) or Optometrist ONLY.

Must be a Dilated Eye Exam.



NEUROLOGICAL EXAMINATION

Extensive Neurological Examination by Neurologist.



CARDIO
BLOOD TESTS

Report of physical examination including an original laboratory report with the fighters name and the date of the blood tests which will include:

HIV Test

The HIV test must be done within 30 days of submitting all requirements to become licensed.

Hepatitis B Surface Antigen Test.
Hepatitis C Antibody Test.

The Hepatitis B & C tests can be done within the calendar year.

CBC, chemistry panel including electrolytes, creatinine, liver function.



ADDITIONAL TESTING IF NECESSARY


SUBMISSION OF MEDICAL FORMS TO IKF


---
FIGHTERS - TRAINERS - PARENTS
What is Second-Impact Syndrome?
CLICK HERE
2019 IKF World Classic Finals Page

IKF HOME - IKF NEWS - IKF EVENTS - RANKINGS - SANCTIONING INFO - JOINING IKF - IKF RULES - MERCHANDISE - ISCF