IKF WORLD CLASSIC
RECOMMENDED AIRPORT SHUTTLE


ARRIVE LIKE A CHAMPION
To This Years IKF World Classic!
If you're a CHAMPION, you need to arrive like one to this years IKF World Classic!! Ride to the IKF Classic this year like a Star for a lot less than you might expect...
In the past years the IKF tournament has been in Orlando Florida we directed attendees to use a Shuttle Transportation company that we thought offered the best deal and the easiest ride to and from the airport. However, what we didn't realize was that the basic shuttle service was not as pleasant as thought. Leaving every half hour with a full van, what should have been a relaxing ride from the Orlando Airport to the Hotel in maybe 20-30 minutes turned into an uncomfortable and cramped ride of 45 minutes to sometimes over an hour. So much for relaxing after a long flight...
Although those attending of course can still book a basic shuttle service with these public shuttle companies as suggested below, we thought it would be better this year to offer those attending an option for their ride to the Hyatt Regency Orlando ( Hyatt Regency Orlando, 9801 International Drive, Orlando, Florida, USA ) and this years IKF World Classic Tournament.
Enter
Sunrider Classic

www.SunriderLLC.com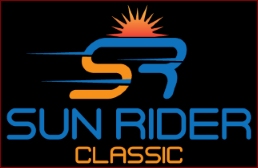 Sunrider Classic offers a wide variety of transportation needs but the one we needed most was the help of some relaxing trips for many of you from the Orlando Airport to the Hotel.
If you have a team of say 5 people, do the math and a one way ticket in a packed van for you 4 will cost you $165.00.
Your other choice for just one of many examples and/or options is to book a Sunrider Classic Cadillac Escalade which fits up to 7 for only $30.00 One Way or $60.00 Round Trip!
Not to mention if you book your ride with Sunrider Classic you will get picked up when YOU want to, not when the shuttle bus leaves, and your ride will be a DIRECT Ride from the Airport straight to the Hyatt Regency Orlando without a bunch of stops along the way!
Here are some comparison rates for you;