Where Is He Now...

IKF Takes A Look Back At

KEVIN ROSIER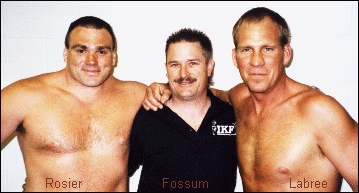 January 15th, 2008,
By the time many associated with the IKF saw him fight, he was not at his best. Being stopped by "Mean" Mike Labree back in May of 1999. Rosier and Labree kicked off a Nationwide LIVE PPV event called "MASS DESTRUCTION". Their bout was for the vacant IKF Pro Full Contact Rules Super Heavyweight title. Rosier of Buffalo, New York, USA entered the fight with a record of 36-4 with 36 KO's and Labree of Roscoe, Illinois, USA met him with a record of 50-2 with 42 KO's. It would have been better to see these two meet in their prime. Rosier came in heavier than had ever fought which played a part in his endurance.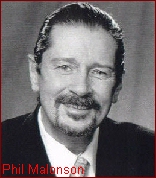 However LaBree came in trimmed up and ready to Rumble. The two went toe to toe for 9 rounds exchanging blow after blow. At 26 seconds into round 10, LaBree caught Rosier with a short left to the head and Rosier went down to his knees. At that point, referee Jon Schorle put a stop to the bout even though it appeared that Rosier was more tired than hurt. Rosier respectfully accepted Schorle's decision. There was talk of a rematch but it never happened.
After that event the future of these two took different paths, but one path they took was the same. Neither were paid for that fight when Promoters Scott Haddad and Phil Malonson (Right) stiffed everyone. You can read all about it by clicking HERE. The result of this event put into place the IKF's new rule for Pro Promoters where all purses need to be paid before the fight happens in Cash or Cashiers Checks. This new rule prevented such a thing from ever happening again on an IKF Sanctioned event.
Labree went on to defend his title in what was to be his retirement fight on February 3rd, 2001 in Hayward, Wisconsin where he won with a 3rd round TKO over number 1 contender, George Randolph of Glenville, West Virginia, USA. After the fight Labree Voluntarily Retired his title and from kickboxing at the age of 38. However, in September, 2007, LaBree came out of retirement and knocked out Milwaukee's Horace "The Real Deal" Croft in the third round of a scheduled seven-round main event. This fight was LaBree's second since ending a five-year retirement. Labree has announced he wants a shot at another Kickboxing title, but no formal plans have been made. Who knows, maybe we will see a Rosier-Labree "2"?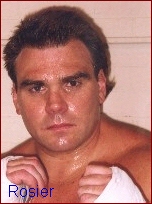 As for Kevin, life taught him a lot after the fight as he faced ups in downs in his personal life that found him dealing with various issues. However, as of today, Kevin in a way has, "Found himself" again. He's back living in Buffalo New York and trying to give back to others, teaching martial arts. As he reflects back he is gracious for what life has delt him in his past as well as his present. Few here really know what Kevin Rosier has accomplished over his career so lets take a look back.
Kevin began his martial arts training at the Boys Club in East Aurora, New York. He earned his first black belt from Sensei William James Gallant.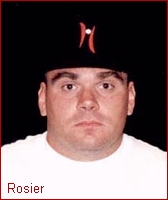 Since then, he traveled the world fighting in martial arts and professional boxing tournaments and amassed an impressive professional kickboxing record. As a Professional Kickboxer Kevin was no small fighter. Standing 6'4" and weighing in at about 285 lbs he came to the ring with a lot of power. His career record (Amateur & Pro) was 66-8 with all 66 of his wins coming by way of KO/TKO. He was a 3-time WKA World Super Heavyweight Kickboxing Champion as well as an ISKA North American Champion. In 1989 he won the All Japan World Karate Title, in 1987 he participated in the U.S. Kung Fu Karate National No-Rules Tournament. In his travels he trained with the best in the world, earning multiple high-degree black belts and red sashes in a variety of styles.
In 1993 he was part of the very first -original- UFC (Ultimate Fighting Championship) at McNichols Arena in Denver, Colorado on November 12, 1993 where he faced and defeated Zane Frazier by TKO at 4:20 of round number 1 in the first round of the Tournament. in round 2 he was defeated by French Savate/Samboo Champion Gerard Gordeau of Amsterdam, Holland. Gordeau went on to lose to Royce Gracie by submission.
Kevin was always one of those fighters who would accept a fight under any rule style, any time. From Karate to MMA, Boxing to Kickboxing, Rosier fought it all. in fact, in a recent phone conversation with Kevin, he said he would love to fight again. He says he's in far better shape then the "Mass Destruction" event, and is hungry to jump back in the ring again. So if LaBree is serious, who knows, maybe we will see that Rosier Vs LaBree "2" after all.


UPDATE: 12-13-10

On this day, Kevin contacted IKF Preisdent Steve Fossum to update him of his current condition. He was in the Veterans Hospital in Buffalo NY awaiting Heart Surgery. As a Veteran, he was also dealing with PSD.
His passion for the sport is still as strong as ever. So strong that he expressed to Fossum of his interest to fight again. Fossum asked him Why? NOT because Fossum didn't think he would do well, but instead, as Fossum explained,
"With a background and history such as Kevin's, What does he have to prove to ANYONE? Kevin was one of the Pioneers of this sport that EVERYONE should look up to. EVERYONE! He not only defended his country for us but he defended his WKA Title something like 8-9 times. VERY FEW Fighters go out of their way to not only defend their titles today, but he also put up the money to promote the event so he could keep fighting. He didn't just bring in bums to fight either. He always brought in the top challengers to continue to prove himself over and over again to his peers. Champions like Kevin don't have to prove anything more to ANYONE! He has already 'Walked the Walk' and made his place in the history of this sport."
We look forward to seeing what is ahead in Champion Kevin Rosier's Future.
LAST KNOWN PHONE NUMBER AS OF 2008
If anyone is interested, or if you just want to say hello to one of the former greats in the fight sports, Kevin can be contacted at (716) 854-3756.
More About Kevin On Wikapedia

CLICK HERE
_____________________________________________________________

BACK TO WHERE ARE THEY NOW PAGE
CLICK HERE