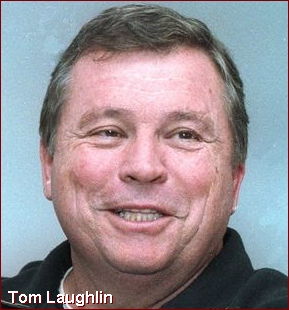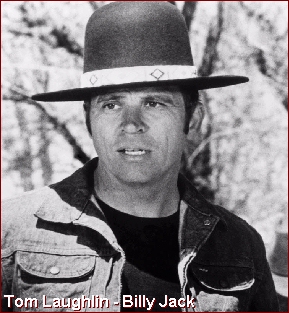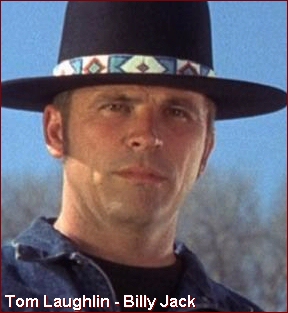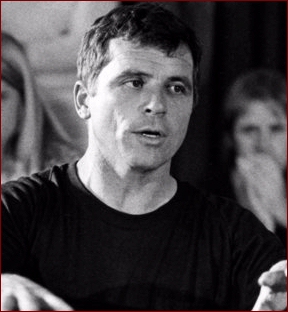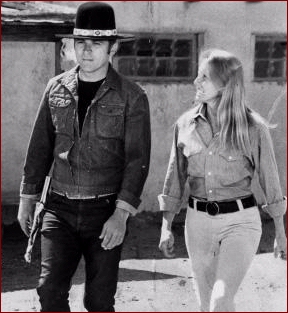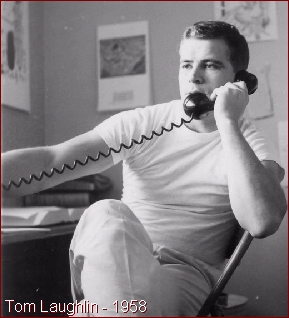 This past Thursday, December 12, 2013 at sunset at Los Robles Hospital and Medical Center in Thousand Oaks, California the actor well known as Billy Jack, Tom Laughlin died of complications from pneumonia. He was 82.
Tom is survived by his wife of 60 years, Delores, his three children, and his five grandchildren. Services have not yet been announced. In lieu of flowers or gifts, please make donations to:
In Tom's honor or
In honor of Delores Laughlin. Thank you for your support.
About Billy Jack Rights, LLC
Thomas Robert "Tom" Laughlin was born in Minneapolis, and reared in Milwaukee, where he attended Washington High School. While in high school, he was involved in an athletic controversy that made headlines throughout the city. The controversy involved Laughlin being forced to attend another school for a brief period, making him ineligible to play football at his previous school upon his return.
He was an American actor, director, screenwriter, author, educator and political activist. He was best-known for his series of Billy Jack films and was married to actress Delores Taylor from 1954 until his death. Taylor also co-produced and acted in all four of the Billy Jack films. His unique promotion of The Trial of Billy Jack was a major influence on the way films are marketed
While attending the University of Wisconsin and later at Marquette University he played football. At Marquette he played both safety and halfback. His decision to become an actor came after seeing a production of A Streetcar Named Desire. According to a 1956 newspaper profile, he became involved in the theater program at Marquette after encouragement by a university professor, Father John J. Walsh. He later transferred to the University of South Dakota where he majored in radio acting, directing, and producing and while there he met his future wife Delores Taylor. The two wed on October 15, 1954.
He wrote the original screenplay for the film Billy Jack in 1954 after witnessing the treatment of Native Americans in her hometown, Winner, South Dakota. He began his on-screen acting career in the 1955 television series Climax! From there he went on to appear in several feature films including: These Wilder Years, Lafayette Escadrille, Tea, Sympathy and South Pacific.
He appeared in several episodes of various television series throughout the late 1950s and in 1959, he was cast as young Tom Fowler in the episode "The Fight Back" of the NBC western series, Riverboat. In 1959, Laughlin appeared in the film Gidget as "Lover Boy". However, he failed to make any money in the early years, having told People magazine in 1975, "We were living on $5 a week and eating Spam. I stole Christmas cards from a church so I could write home saying how well we were, but then I couldn't afford the stamps."
His first starring role was in Robert Altman's 1957 film The Delinquents, in which he played Scotty White, a teenager who gets mixed up with a gang when he is told he can no longer see his girlfriend. Despite the film's low budget, it became a cult film
He made his directorial debut later that year with The Proper Time, though the film wasn't released until 1960. The film was a romantic drama set on the campus of University of California, Los Angeles and shot the film on the campus in six days working with a $20,000 budget.
In the early 1960s, he put his film career on hiatus to start a Montessori preschool in Santa Monica, California and it became the largest school of its kind in the United States. In his later years, he sought the office of President of the United States in 1992, 2004, and 2008. He also was involved in psychology and domestic abuse counseling, writing several books on Jungian psychology and developing theories on the causes of cancer.
In 1965, he told the Milwaukee Sentinel that he planned to make a film on the life of a noted Catholic priest, Father William DuBay. However, the film did not get past the planning stages. Two years later, in 1967, he wrote, directed (as T. C. Frank) and starred in the motorcycle-gang exploitation film The Born Losers. This was the first film in which the character of Billy Jack appeared. It was a box-office hit. The film featured a late-career appearance by Jane Russell.
He followed this up with the sequel to The Born Losers, Billy Jack, in 1971. Although he made the film, like all of his films, independently and with his own money, several studios agreed to distribute it. American International Pictures refused to release the film unless many of the political references – as well as frontal nudity – were cut. This led the Laughlins to withhold the sound reels of the film, which in effect made it a silent film. Eventually, Warner Bros. released it, but Laughlin, upset with the studio's marketing of the film, sued to get it back, and re-released the film himself. The film's re-release was successful but controversial. Roger Ebert, in his review of the film, wrote, "Billy Jack seems to be saying that a gun is better than a constitution in the enforcement of justice. Is democracy totally obsolete, then? Is our only hope that the good fascists defeat the bad fascists?"
However, the film was embraced by much of America's youth, leading Laughlin to claim in 1975 that "The youth of this country have only two heroes, Ralph Nader and Billy Jack."
When adjusted for inflation, it was, as of 2007, the highest-grossing independent film of all time. The film was also among the first to introduce martial arts, especially hapkido to American audiences and also contained elements of Jungian psychology, and fictional depictions of American Indian beliefs, depicting a tribe that does not exist, the "Nishnobie."
As part of the film's promotion, Bong Soo Han, who was in charge of the martial arts choreography for the film, toured the United States giving hapkido demonstrations. The second sequel, The Trial of Billy Jack, released in late 1974, was a huge box office, albeit not as big a critical success. It is notable for its casting of Native American icons such as Sacheen Littlefeather and Rolling Thunder, as well as its strong criticism of the Kent State shootings. However, Laughlin's unique promotion of the film was its real legacy.
Unlike most films of the era which opened in only a few cities before gradually spreading across the country, The Trial of Billy Jack opened in cities nationwide on the same day and commercials were broadcast for it during the national news. This promotion forever changed the way films are marketed and has been called "The first blockbuster."
Laughlin went on to make The Master Gunfighter, before making Billy Jack Goes to Washington in 1977. The film was a failure because of distribution problems and it proved to be his last film as a director. He blamed individuals within the United States government for the failure of the film, telling CNN's Showbiz Tonight in 2005: "At a private screening, Senator Vance Hartke got up, because it was about how the Senate was bought out by the nuclear industry. He got up and charged me. Walter Cronkite's daughter was there, Lucille Ball. And he said, 'You'll never get this released. This house you have, everything will be destroyed.' "
At the time of the film's release, Laughlin's company, Billy Jack Enterprises, had plans for a new Montessori school funded by his own foundation, a record label, an investigative magazine, books, a distribution company and more message-laden movies, including a special subsidiary to produce films for children. He told People magazine at the time, "Three years from today, we'll be the new United Artists. Either that, or we'll be out on our butt on the street."
In the years after Billy Jack Goes to Washington, Laughlin played small roles in a couple of films, such as The Big Sleep and The Legend of the Lone Ranger. In 1985, he attempted to make a fifth Billy Jack film, The Return of Billy Jack. However, he suffered a concussion and neck injury during the production, which led to the film being shut down.
In his later years, he turned his attention to politics. In 1992, as a protest he sought the Democratic Party nomination for U.S. President. He campaigned on a platform of a tax cut for "ordinary Americans", term limits, an overhaul of public education, universal health care, and nuclear disarmament.
After dropping out of the race, he worked as an advisor to the campaign of Ross Perot and ran for president again in 2004, this time as a Republican campaigning as an opponent of the Iraq War and again was not allowed to participate in the debates. He ran again for President in 2008 as a Democrat.
Although not a professionally trained psychologist, Laughlin had an interest in psychology, having studied the subject independently and wrote several books on including The Psychology of Cancer; Jungian Psychology vol. 2: Jungian Theory and Therapy, published in 1980; 9 Indispendable Ingredients to Writing a Hit (1999), which details the psychology involved in the box office and hit filmmaking, and The Cancer Personality (1998), in which he posited his theories about cancer. One of Laughlin's concerns was the issue of domestic abuse. He became involved in this after witnessing a neighbor, a police officer, beating his wife.
In 2001, it was announced that Laughlin was suffering from a cancer of the tongue that was inoperable. His website claimed the cancer was in remission. His book, The Psychology of Cancer, was about faith, attitude and other factors that might affect cancer. On November 20, 2007, he posted a video on YouTube explaining that poor health had caused him to leave his BillyJack.com website in a dormant state. The site was later revived. Laughlin suffered from Celiac disease, an auto-immune disorder, and suffered a series of strokes. In the video, he announced that he had his health issues under control, that he updated the website, and was planning a new Billy Jack film. However, that film was never made.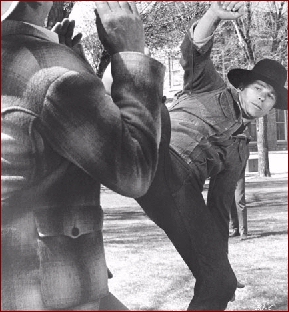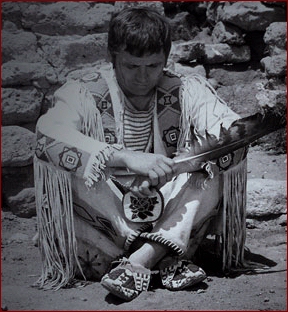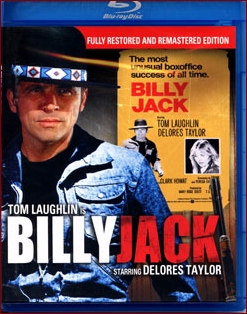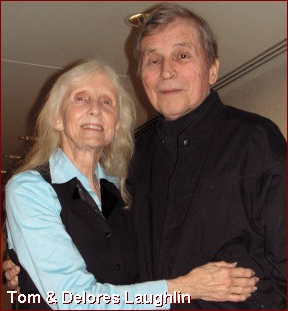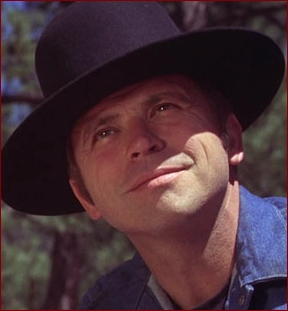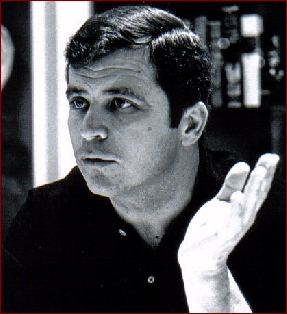 SOME OF TOM LAUGHLIN'S MOVIES

Billy Jack

Year Released: 1971, 1973
Sold more tickets (58,000,000) than
any independent film in history.
Introduced Karate to U.S. audiences.
Went through 3 studios (AIP, 20th Century Fox, WB)
before being released.
Groundbreaking advertising on 1973 re-release.
Budgeted for $800,000, Billy Jack made $32 million
in domestic rentals from a gross of nearly $98 million.
Not bad for a relatively small risk .
ReelInsider.com
Laughlin and Taylor surface so rarely because their movies
are personal ventures, financed in unorthodox ways and
employing the kind of communal chance-taking that
Hollywood finds terrifying. The chances they take sometimes
create flaws in their films, but flaws that suggest they were
trying to do too much, never too little."
Roger Ebert, Chicago Sun-Times AMC Box Office Filmsite



Trial of Billy Jack

Year Released: 1974
Broke every box office record with $30 million in 30 days.
Score by Academy Award winner Elmer Bernstein.
Reinvented motion picture distribution
'Trial' was the first film to be released in 1,200 theaters
at one time, and was also the first film to buy national network TV
advertising. 'Trial' made $30 million
in the first 30 days at a time when films like 'Dirty Harry'
had only made $16 million in their lifetimes.
The next film to use Tom's revolutionary distribution plan
was 'Jaws', and the film industry was changed forever.



Billy Jack Goes to Washington

Year Released: 1977
Starring: Tom Laughlin, E.G. Marshall, Pat O'Brien, Sam Wannamaker.
A electrifying update of 'Mr. Smith Goes to Washington'.
Blasted by a U.S. Senator for its nuclear energy expose.
The film debut of Lucy Arnaz (daughter of Lucille Ball).
Score composed by legendary Elmer Bernstein.



The Master Gunfighter

Year Released: 1975
Film debut of Barbara Carrera.
Starring: Tom Laughlin, Ron O'Neil (Superfly), Lincoln Kilpatrick.
Score by legendary Lalo Schifrin (Rush Hour, Mission: Impossible)
Golden Globe Winner: Best Debut, Barbara Carrera.
Sidney Potier called it one of the most beautiful westerns ever filmed.



The Young Sinner

Year Released: 1959
Film debut of Stefanie Powers.
Starring: Tom Laughlin, Stefanie Powers, William Wellman
Score by jazz great Shelly Manne.

___________

BILLY JACK MOVIE CLIPS
Some Great Billy Jack Quotes

"I'm gonna take this right foot, and I'm gonna whop you on that side of your face... ...and you wanna know something? There's not a damn thing you're gonna be able to do about it.


"It's funny, isn't it? Only the white man wants everything put in writing. And only then so he can use it against you in court. You know, among the Indians a promise is good enough."


"When policemen break the law, then there isn't any law — just a fight for survival."


"Martin, do you know what mental toughness is? Well, mental toughness is the ability to accept the fact that you're human and that you're going to make mistakes — lots of 'em — all your life. And some of them are gonna hurt people that you love very badly. But you have the guts to accept the fact that you aren't perfect. And you don't let your mistakes crush you and keep you from doing the very best that you can."


"In what remote corner of this country — no — entire goddamn planet is there a place were men really care about one another and really love each other? Now, you tell me were such a place is, and I promise you that I'll never hurt another human being as long as I live. (Shouts) Just one place."


"Being an Indian is not a matter of blood... it's a way of life."


"The fourth and highest level is when no matter what they do to your body, they cannot touch your soul. Because you are so deeply into your own center. Then you see violence and anger and bullying not as threats — but as cover-ups used by panicked men who are frightened and in pain. Instead of hating them, you truly feel sorry for their weakness and can easily turn and offer them your other cheek."



_____________________________________________
One Tin Soldier - The Legend of Billy Jack Theme Song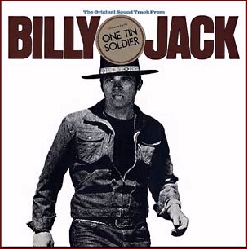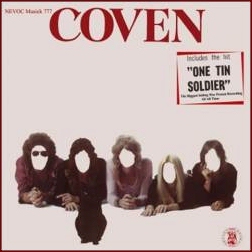 CLICK HERE.

Go ahead and hate your neighbor; go ahead and cheat a friend.
Do it in the name of heaven; you can justify it in the end.
There won't be any trumpets blowin' come the judgment day
On the bloody morning after, one tin soldier rides away...
One Tin Soldier - The Legend of Billy Jack
"One Tin Soldier" is a 60s era anti-war song written by Dennis Lambert and Brian Potter. The Canadian pop group Original Caste first recorded the song in 1969. The track briefly reached limited popularity locally and reached Number 34 on the American pop charts in early 1970.
"One Tin Soldier" tells the abstract story of a hidden treasure and two neighboring peoples, the Mountain People and the Valley People. The Valley People are aware of a treasure on the mountain, buried under a stone; they send a message to the Mountain People demanding those riches. When told they can share the treasure, the Valley People instead decided to take it all by force. After killing all the Mountain People, the victors move the stone and find nothing more than a simple message:
"Peace on Earth."
Ironically, the valley people destroyed the treasure in pursuit of it.


The Billy Jack Connection
Jinx Dawson of the band Coven sang the song at a 1971 session with the film's orchestra as part of the soundtrack for the Warner Brothers movie Billy Jack.
Jinx asked that her band, Coven, be listed on the recording and film, not her name as a solo artist. This Warner release, titled as "One Tin Soldier: The Legend of Billy Jack," reached #17 on Billboard's Hot 100 in fall 1971, only to be pulled from the charts as it was moving up by the Billy Jack film producers due to legal squabbles over the rights to the recording.
The full Coven band then reluctantly re-recorded the song for their MGM album. Thus the MGM album containing a second version of this song displayed their whited-out faces on the cover, contrived again by the film's producer Tom Laughlin. The recording then hit the charts again in both 1973 and 1974 near the end of the Vietnam War and the release of the film The Trial of Billy Jack. The Coven recording was named Number One All Time Requested Song in 1971 and 1973 by the American Radio Broadcasters Association.
A slightly different version recorded by Guy Chandler (titled "One Tin Soldier (The Legend of Billy Jack)") charted in summer 1973



_____________________________________________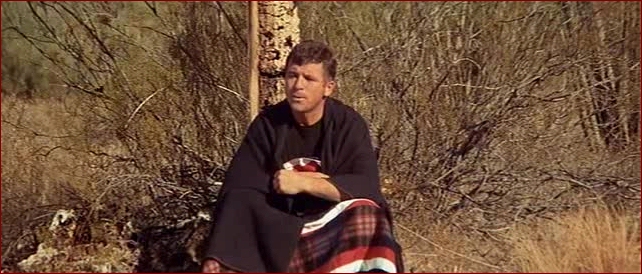 Rest In Peace Tom Laughlin
Your Work and Commitments To Make The World A Better Place Will Live On, As Will The Billy Jack In All of Us.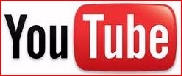 Tribute to Billy Jack