October 9th, 10th 2015

2015 IKF EAST COAST CLASSIC
AMATEUR MUAY THAI / KICKBOXING TOURNAMENT

VENUE TBA
South Carolina, USA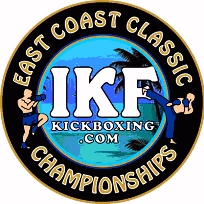 Johnny Davis' AK Promotions presents the 3rd Annual IKF East Coast Muay Thai Kickboxing Classic Tournament.
Men, Women and juniors 7 years and up will compete in Full Contact Action!
Beautiful belts and awards will be presented.
We will also have our IKF Point Muay Thai Kickboxing "Semi Contact" tournament later in the evening of Oct. 10th.
We look forward to having each of you attend this premier Kickboxing event.
Registration starts Saturday, August 1st, 2015 with several deadlines to follow.
See you at the IKF East Coast Classic!

MORE INFO AT
www.AKPromotions.org
For more info contact Johnny Davis at (843) 773-1005 or by e-mail at johnnyd@akpromotions.org


FIGHTER REGISTRATION - FORM TBA
TRAINER/CORNERMAN REGISTRATION - FORM TBA
SEMI CONTACT
IKF/PKB - POINT KICKBOXING REGISTRATION FORM - FORM TBA