THURSDAY, MARCH 8th, 2007, AT 11:55 PM, PT
Up Close and Personal with...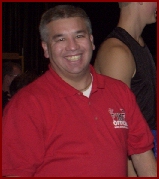 Dan "Bam Bam" Stell
Sacramento, CA - March 7th, 2007 : We thought it might be a good idea to dig into the mind of one of our silent heroes in the martial arts today...Mr. Dan Stell of Fairfield, CA. Most martial artist / kickboxers know him as 'Bam Bam' relative to his impressive knockout wins in his amateur & professional kickboxing career. Dan works relentless to perfect his craft. He knows the rules and regulations and knows them well. As the Head of Officials for the International Kickboxing Federation (IKF) and a licensed and certified referee for the California State Athletic Commission, many have seen him at work but perhaps few know a lot about him. This is our effort to assist you in getting to know Dan just a little better.
Those of us who dedicate our lives to the martial arts rarely get the recognition perhaps deserving. Sacrifices made by a few are many times not brought to the attention of the masses. However, there are those out there who burn the midnight oil and work tirelessly to assure a future for martial arts in particular Kickboxing, Boxing and MMA. Although the job of the referee could be a critical life-line between two combatants giving their all to get the win, too often they are the unsung heroes. I clearly remember introducing a referee to a friend as one who had officiated high profile fights and the comment back was "no one remembers the referee!" I remember the look on the ref's face as slightly embarrassed.
Hopefully in our interview with Dan, you will become more familiar with the thoughts and ideas of one who is recognized around the world and becoming a model for many to follow. By his own admission, he's not perfect and occasionally makes mistakes (don't we all) but one thing for sure...when "Bam Bam" is the center of your event, you will get 100% effort; 100% fairness and 100% commitment to making your event successful! So, without further ado please enjoy our Up Close and Personal conversation with ... Mr. Dannn "Bam Bammm" Stellllll!
AKP: We're here today with Mr. Dan Stell...Dan, how are you?
DS: "Pretty good! How are you?"


AKP: Fine! Dan elaborate a little on how long you've been in the martial arts and what got you started?
DS: "I got started when I was nine years old. Everyone was into the Bruce Lee movies...me and my brothers got started and we went from there. "


AKP: Tell me a little about your career? Do you fell that you accomplished everything in your career that you wanted?
DS: "A lot of these things you want to accomplish but you never do. Hey, I'm satisfied with what I got. I won four titles and I'm pretty happy with that."


AKP: You were a professional...right?
DS: "Right."


AKP: Did you ever fight outside the U.S.
DS: "No. All of my fights were in the United States."


AKP: What kind of record did you end up with?
DS: "I was 17-0-15 KO"s!"


AKP: Wow! (laugh) that's impressive! I do remember seeing you fight and you definitely had some 'skills'!
AKP: As an American Kickboxer, where all kicks are thrown above the waist... Do you prefer (personally) that style over International Rules where kicks to the legs are allowed and Muay Thai where you can do the later and use knees?
DS: "Back then no one got paid and hardly gets paid now and you had to work on another job to make a living." I had one International rule fight and that was it for me." (Dan alluding to the additional damage those kicking to the legs receive above and beyond that of non-leg kick fighters)


AKP: I understand that you were one of the co-founders of the IKF...tell me more about your affiliation with the IKF and how it all got started and how that's working out today.
DS: "Back in 1991, I met Steve Fossum (Current President of the IKF) at a show with another promoter and he asked me if I was fighting and I said no, my brother is and later we would meet at another show. He and I hooked up and I started teaching a kickboxing program at his school. One day after class, we were frustrated that we never knew who was ranked where and who the champions were for our fighters to challenge. So, one night after training we were at Denny's restaurant talking about our frustration about no real rankings for amateurs so we figured that the only solution would be to start our own ranking system, from that came the idea to start an organization which led to the idea to start the IKF."


AKP: So you played an intricate role in forming the IKF? You must be very proud of its accomplishments today?
DS: "Yes!"


AKP: Fast forward...today you are a veteran referee of all types of fights Boxing, Kickboxing and MMA...I know that you are very concerned with the safety of the fighters...what are some of the signs you look for to determine when a fighter is just...done?
DS: "Fatigue!...Tired!...you just have to remember the number one thing is about the safety of the fighters. Being a fighter myself, you always have that instinct to keep on going and going but there is a time you have to quit! I think your corner-men really need know that even more about fighters and throw the towel in rather than waiting for the referee to stop the fight."


AKP: Do you ever feel obligated to stop a fight...if its a small fight or a big fight... do you kinda' get a little bit into the crowd for what they might be wanting see...even if a fight is going bad for one of the fighters...do you maybe... let it go longer or do you just make a decision and do what you gotta' do?
DS: "I do what I gotta' do! Every fight is the same...whether its a three rounder or four rounder or world title fight...safety is the number one issue! If the fighter is hurt and you gotta stop the fight... then you do it!"


AKP: I know you have great passion for the sport of kickboxing but MMA has grown tremendously in the past couple years. What kind of hope can you give to the kickboxers out there who are dreaming about bigger paydays etc.?
DS: "Everybody talks a good game with Kickboxing and everybody wants a world title, everybody wants a gig and you gotta' do what you want. You got to make a move...find the right promoter and a venue and start nailing down some fights!"


AKP: As you know, I'm a big fan of IKF Point Kickboxing, it will be in the IKF World Classic this coming August in Chicago. You where even the first referee for the first IKF Point Kickboxing Event about five years ago in San Jose, CA. Do you feel that PKB can recycle and, or resurrect the sport of kickboxing.
DS: "PKB is a stepping stone, you got to have a stepping stone to help develop your fighters right before the amateur full contact fights or you won't have good pros...so, its needed!"


AKP: You are a referee and judge for the State of California. Sometimes, you have some funny calls but of course judging is subjective. What do you think about some of the bad calls and what can be done about them? Do you think we will be able to ever resolve bad calls are is this resolvable?
DS: "Judging a fight, you got three judges and you got your own opinion. You have a lot of judges that go the old school way and will always give a close fight to the hometown fighter. But what you got to do is just watch the fight closely and judge it fairly. Everybody deserves a 'fair shake!' A good example was a fight with former world boxing champion Greg Haugen...right there in San Rafeal, California and I went against the home town fighter and gave the fight to Haugen. The whole place went into shambles'!"


AKP: Do you think there are a lot of politics in judging?
DS: "Yes, it is! That's what I like about kickboxing and MMA, a lot of the judges know the fighters and there is a little more respect there in the ring and when judging a fight."


AKP: Do you feel that your past in the martial arts as a fighter and referee gives you a little more insight on judging fights?
DS: "Absolutely! I figure that's the edge I have on some of the judges and referees in which some of them have never been in the ring. I feel I have an edge too because, I have been in there, I have passion for the sport and I want to make sure I give fighter's a fair shake."


AKP: When you are in the ring, are you actually judging the fight as you are refereeing. Being that you were a fighter, can you see the punches, kicks a little better than perhaps someone who has never been in the ring...better yet, should you be a judge too while refereeing?
DS: "No...you got to make a split second call and don't have time to watch the fight per say and once again, your job as a referee is for the safety of the fighter. Honestly, sometimes I see two guys fighting and I wonder...is this all these guys got and it makes me want to come back and fight...! (laugh) But there is a time to step down and never go back in the ring. And I feel the same as a referee. When you're too old and you can't be in there with conditioning and timing, I think its time to step down and go to the sidelines and become a judge." :)


AKP: OK Bam, when everything is all said and done...when you are too old to jump around in the ring to ref.'; too blind to see the fighters or do anything physical in the sport.... :) how would you like for all of the people you've touched; those you have trained; refereed; those who have seen you around the world on TV; and those young fighters who for the past eight years have witnessed you work the IKF National/World Classic Kickboxing Tournament ... how would you like to be remembered?
DS: "I would really like to be remembered as a fair, referee, fair judge and a fair person all around! That's all you can look for...nothing bad to say about me and the job I've done but...saying that... I plan to be around for a long time in some capacity!" (laugh)
"The true test of a person is not during times of comfort and convenience but in times of trials and tribulation" as paraphrased by the late Dr. Martin Luther King Jr..
This saying fits Dan like a glove. Through good times and bad, he continues to stand tall, remain committed and grace the ring with his presence, knowledge and passion! He sincerely cares about the sport and the fighters. Be sure you let him know how much you appreciate his efforts next time you see him! Forward March!
The Dan Stell interview was conducted by IKF/AKP Staff Writer Johnny Davis. More information at www.AKPromotions.org More on Dan Stell... Click Here.
---


MONDAY, MARCH 5th, 2007, AT 10:50 PM, PT
Up Close and Personal with...
Dan "Bam Bam" Stell!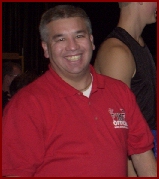 AK Press - Sacramento, CA - March 5th, 2007: Dan Stell of Fairfield, California is by far one of the most well rounded, sincere and experienced referees in the martial arts fighting business. He travels around the world as a referee, judge and representative for the International Kickboxing Federation, (IKF) an organization he co founded back in 1992. He is also a top referee for the California Athletic Commission, which is hands-down one of the most stringent commissions in the United States. Today, he is the head of officials for IKF which now touted as the largest sanctioning body in the world for kickboxing and mixed martial arts (ISCF) events and he's proud of his association with them and his overall accomplishments in the martial arts. His spirit overflows with 'much love' and passion for the martial arts.
Mr. Stell started his martial arts career at the tender age of nine years old and has since won hundreds of Point Karate tournaments before winning four kickboxing titles. Undefeated as a professional kickboxer, he honed his skills to become one of the most qualified referees in the sport today. "I called it how I see it...and I'm not perfect", he will quickly tell you. However, he makes clear that he goes out of his way to try and render the fairest decisions in a business where you literally only have seconds to make a decision that could be tragic for a competitor. Few of us know this feeling but far too many of us are willing to set on the outside of the ring and criticize a decision that may have not been ours. Moreover, Dan has ventured into the promotions' game as he and his brother Tim have promoted numerous Kickboxing / Tough Man shows in the State of California. He also, works as a Matchmaker for promoters seeking an experienced and qualified individual with in-depth knowledge to put together the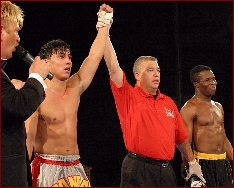 best fights...and for the most part... Stell, never disappoints them!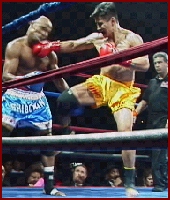 This year alone, the IKF has several world title events (In Holland at left) planned and at the center all of them will be Dan Stell directing and overseeing the officials to assure fighters get a fair shake. He has refereed some of the best known champions in both boxing, kickboxing and mixed martial arts. From famed kickboxer and movie star Don "The Dragon" Wilson, Star martial artist Cung Le (Right) K-1 Champion Carter "The Beast" Williams to boxing and kickboxing champion Eric "The Hit Man" Regan, Stell has demonstrated diversity and professionalism in its highest form.
His work has taken him as far as China and Malaysia to all over the U.S. He has refereed fights on several major television networks like ESPN, Telemundo and Pay Per View events. Experienced...not even a question! Committed... Absolutely! Passionate...with all he's made of! Through thick and thin, he has been there for the martial arts. In many ways, a referee is a silent, unsung hero but without sincere and honest people like Stell working in these positions, martial arts as we know it... would be very different.
We wanted to make sure that you know more about one who gives his all to maintain and secure a future for those that choose the martial arts (boxing, kickboxing, mma) as their pursuit of happiness. In our Up Close and Personal interview with Dan "Bam Bam" Stell, we will venture into many areas with him as he gives his honest, no holding back opinions about his work and the state of martial arts. More to come later this week on Dan.
---


FRIDAY, February 4th, 2011, AT 5:05 PM/ PST



WHAT-CHA ALL DOIN THIS WEEKEND?






Hope To See You At
BBDC Fight and Fitness Gyms
Grand Opening Tomorrow!
"Physical fitness is not only one of the most important keys to a healthy body; it is the basis of dynamic and creative intellectual activity."
John F. Kennedy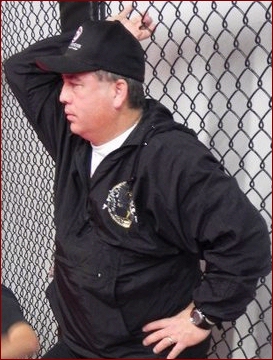 If anyone has a hold on todays Fight Sports, it's Dan Stell. Dan has accomplished pretty much everything there is to accomplish in the fight world. He started his Martial Arts training in 1975 at the age of 9. Along with being the co-founder of the IKF he is also the head of officials for the IKF. He is also a Representative, Referee and Judge for the ISCF. As if that's not enough to keep him busy in the ring, he is also a Referee and Judge for the California State Athletic Commission. When we don't see him in the ring as head Referee for a Kickboxing bout he is in the ring as Referee for Pro Boxing or MMA on broadcast such as ESPN, Fox Sports, PPV, Telemundo and other Networks.
One thing that sets him apart from other officials thought is that he not only controls the sport as an official but he has "Walked the Walk" himself. He was a 4 time Kickboxing Champion (Before the IKF was founded) and is a 5th Degree Black Belt in the Kajukenbo System. As a Kickboxer, he won all but 2 of his bouts by KO or TKO and in doing so earned his nickname,


"Bam Bam!"
Dan is no stranger to other Martial Arts competition either. Before his amateur and professional career as a kickboxer he won over 100 point karate tournaments. However his biggest accomplishment to the IKF was his work in cofounding the organization with current IKF President Steve Fossum in June of 1992. The first IKF event was promoted in August that same summer and featured several of Stell's Kickboxing students who would later become some of the first IKF Champions.
Both Stell and Fossum created the foundation of the IKF from their knowledge and experience as past Kickboxers (Over 100 bouts between them and multiple titles), Trainers of Champions and Kickboxing Event Promoters. In July, of 1996, Dan stepped down as IKF Vice President to pursue other desires. One of them was to step back into the fighting ring again. During this time he fought 2 more kickboxing bouts before officially retiring as a fighter and returning to the IKF in 1998 as Head of Officials.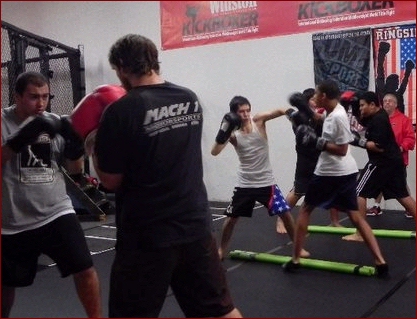 Dan's work with the IKF has taken him all over North America as well as around the world to places such as China, Holland, Germany, and Malaysia. As a referee he has shared the ring with some of the Greatest fighters ever such as Don "The Dragon" Wilson, Rick "The Jet" Roufus, Stan "The Man" Longinidis, Cung Le, Rudi Ott, Paul Biafore, Dave Marinoble, Carter Williams, Eric Regan, Kathy "The Punnisher" Long, Stephen "Wonderboy" Thompson, Ramona Gatto, Alex Gong, Enn Fairtex, Shoni Carter, Matee Jedeepitak, Danny "Hard As" Steele, Tommy Bach, Danny Hoyer, Fernando Calleros, Anthony "Powerhouse" Bartinelli, Bao Ligao, Mike Nevitt, Mark "The Hammer" Selbee, Raoul Doucet, Juan "The Ghost Warrior" Torres, Ivan Silva, Francis "Footloose" Farley, Curtis Schuster, Tommy "The Terminator" Kimber, Trent "Thunderfoot" Tompkins, Randy "The Taz" Bussart, Duane "Bang" Ludwig, Trisha "TNT" Hill, Toney "The Hammer" Hannon, Boyd "The Bounty Hunter" Murphy, Saeksan (Saekson) Saengchan Janjura (Janjira), George Tsutsui, Mike "Magicman" Dougherty, Jean-Claude Leuyer, Dan Rawlings, Angela Rivera (Parr), and of course, many Pro boxing Champions such as Montel Griffin, Hector Camacho Jr. Mia St. John, Jessica Rokoski, Jennifer Alcorn, Livingstone Bramble, Paul Nava, Willie Jorrin, Juan Lascano, Michael Simms and MANY MORE...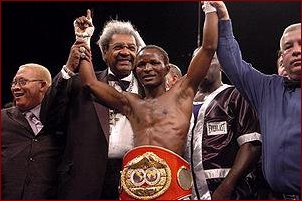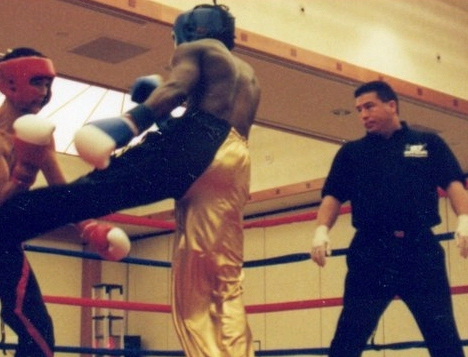 Now, with all that experience of the fight world within him, Dan has taken yet another progressive step in his life. Tomorrow will be the "Official" grand opening of his now Gym. Although he opened it late last year, tomorrow is the actual Grand Opening.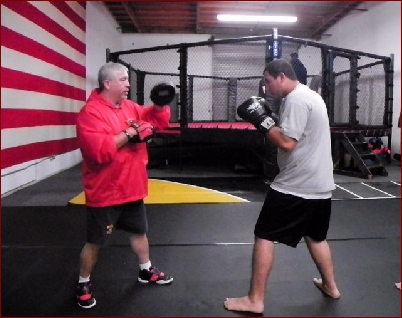 BBDC Fight and Fitness Gym stands for "Bam Bam's Destruction Crew!" A fitting name for the man behind it. BBDC is located at 1861 Walters Court in Fairfield, California. (94533) The Grand opening tomorrow will start at 10:AM and go until 3:PM.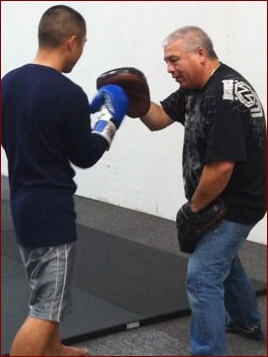 BBDC offers of course Kickboxing classes but also Boxing, MMA and Cardio Kickboxing. The true focus of the majority of their classes is weight loss, conditioning and toning. They offer fight and fitness classes for men, women and children along with the training of competition fighters. They also have the only 24 foot full size cage in Solano County.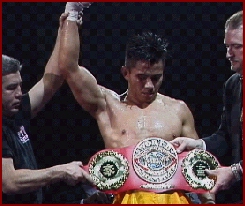 The Gym has a great slogan which should answer the call to anyone looking to get fit...
"Come in today for your free trial! The only thing you have to lose is weight!"