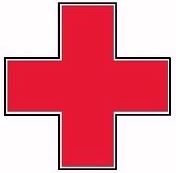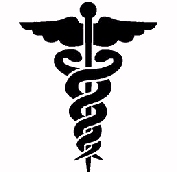 FIGHTERS MANDATORY REQUIREMENT
All Fighters are required to have a FULL Fighter's Physical "PRIOR" to their ARRIVAL to this years 2014 IKF World Classic, by a Licensed Physician (MD OR DO).
You must bring your "COMPLETED" Physical Form with you to the Tournament registrations and present for approval to the IKF Physician conducting your pre-fight physical on Friday, July 11th.
YOUR IKF PHYSICAL FORM CAN BE ATTAINED BY CLICKING
"HERE"
Rural Metro Corporation
DEFINITIONS

Advanced Life Support (ALS): Capable and equipped for

Advanced life saving
Airway management
IV/medication delivery/ advanced cardiac care
Lifepack 12: monitoring/pacing/defibrillation.
Paramedics who function regularly in the 911 system.

DESIGNATED AMBULANCE: Unit on site for purpose of rendering medical care in the event a participant required care.
Paramedic: Certified in the State of Florida to practice as a paramedic.
EMT: Certified in the State of Florida to practice as an EMT.
Emergency Transport Unit: Ambulance responded to a scene to transport a patient.



Rural Metro of Central Florida

2 ALS Designated Ambulance units
3 Paramedics
3 EMT's

2 Paramedics shall be present within the "Fighters Pit" while the other will be in the Triage Room.
2 EMT's shall be present within the "Fighters Pit" while the other will be in the Triage Room.




EQUIPMENT

All staff will come with both basic and advanced life support equipment according to their scope of practice.
In addition, there will be:

A sharps box
Red bag
O2 tank with NRB attached, as required by the boxing commission, in each of the 2 locker rooms.



STANDARD PROCEDURE

If a transport is necessary, the "Designated Ambulance" crew will call for a transport unit as soon as it is apparent there may be a transport.
If the patient is ready to be transported and is critical, the "Designated Ambulance" unit will transport and the responding unit will become the "Designated Ambulance" until their return.
If the patient is not critical, the responding unit will transport when they arrive on scene and the "Designated Ambulance" unit will remain on site.



SCHEDULED TIMES

If the event runs over the scheduled time, all crews will remain on scene until released by Chief Event Physician, Dr. Allan Fields
Rural Metro Contact Person: Julianna Mills CCEMTP, Quality Assurance Supervisor, Special Events Coordinator
IKF WORLD CLASSIC OFFICIALS PAGE
2014 IKF World Classic Finals Page
Main Tournament Page - IKF Home Page
IKF HOME - IKF NEWS - IKF EVENTS - RANKINGS - SANCTIONING INFO - JOINING IKF - IKF RULES - MERCHANDISE - ISCF