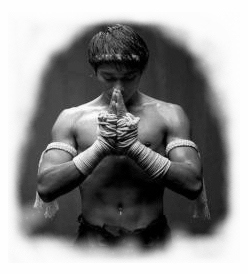 MAKE IT A VACATION!
Fighters, Trainers, Family & Friends, use the IKF Kickboxing name and book your rooms for not only the days of the Tournament, but you can also book at the IKF Rate 5 Days Prior the the IKF Tournament and 5 Days After!
(July 14th Through July 26th!)
There are only a limited number of "Additional Room Nights" Available outside our IKF Event Date Room Block,
So you need to book these early while they last.

Don't just make it an Event, Make It A Vacation!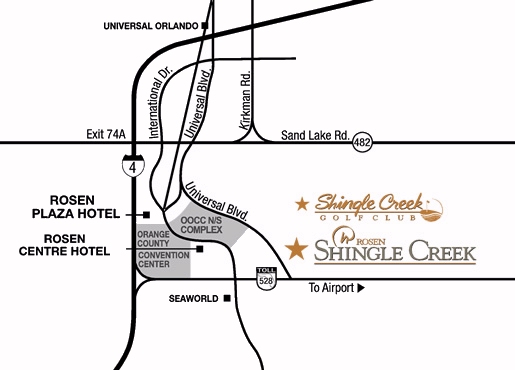 Rosen Shingle Creek is nestled on a 230-acre site along Shingle Creek just off Universal Boulevard, east of the Orange County Convention Center North/South expansion and just 10 minutes away from the Orlando International Airport. Our ideal location is just a short distance to a variety of Orlando's best attractions, restaurants, shopping and entertainment venues.
Our 1,500 guest rooms offer luxurious first-class settings that capture the hotel environment. Capitalizing on Rosen Shingle Creek's elevation, every single room offers a stunning view of the golf course and the area's incomparable setting from the perfectly manicured fairways and greens to the picturesque creek, magnificent cypress trees, and lush natural vegetation.

______________________________________________________________
Hotel Web Site: www.rosenshinglecreek.com
Regular Room Rates: $163.00
IKF Room Rate at this Outstanding Resort!



$139.00
This discounted rate will be honored for reservations 3 days prior and 3 days after the event based on availability.


Hotel room rates are subject to applicable state and local taxes in effect at the time of check in (currently 12.5%).


BOOK EARLY! At EVERY IKF World Classic since 2007 we have Sold out our discounted Hotel Block, so if you want to get the reduced rate, you need to book your room early!

You can reserve your room early and if something comes up, you can always cancel the reservation.
All reservations must be accompanied by a first night room deposit, guaranteed with a major credit card.
Hotel will not hold any reservations unless secured by the above method.



LATE CANCELLATION: Should an attendee cancel a reservation, refund of the deposit and/cancellation fees will be given in accordance with the Hotel policy.
No refund is given or credit card is charged for one (1) night room and tax if an individual's reservation is cancelled less than 72 hours before 4:PM on the arrival date).


HOTEL CUT-OFF DATE
Reservations by attendees must be received on or before June 24, 2013, (the "Cut-Off Date").
At the Cut-Off Date, Hotel will review the reservation pick up for the Event and release the unreserved rooms for general sale,
and determine whether or not it can accept reservations "AT THE IKF REDUCED RATE" based on a space and rate available basis at the group rate after this date.



When Booking rooms, Ask for the IKF Kickboxing Room Rate!


Hotel Phone Number: (866) 996-6338 or (407) 996-6338


Hotel Address: 9939 Universal Blvd., Orlando, Florida, USA, 32819



MANDATORY
To Stay At The Rosen Shingle Creek Resort For The IKF World Classic
Some of you may have noticed the little notation near your name where it is listed in the division you are fighting in at the IKF World Classic. It looks like this;
HOTEL ROOM #: _______
Write In At Check-in - PRIVATE to IKF.
This little slot is your final acceptance into the IKF World Classic. We will need your room number placed here by the end of weigh-ins on Friday afternoon which will be 5:30 PM.
The ONLY Fighters who are EXEMPT from this rule are fighters living within 50 miles from the hotel. If so, please bring a copy of a mapquest with your address on it AND A DRIVERS LICENSE for proof of location. Some may be asking WHY we have this rule. Well, the rule helps us in many ways, as well as you.
First, if we need to locate you for a schedule change, bout change, etc. etc, we need to be able to get a message to you easily through our hotel contacts.
If you are injured during the bout and we need to contact your parents, who should also be at the hotel, again, we need to be able to get ahold of you easily.
Those living outside the 50 mile radius and not registered at the host hotel will not be allowed to register to fight. Simply put, we do not want to deal with the problems we have had in the past with issues that arise from the breaking of this rule. Thank you for your understanding.

If you do not stay at the Rosen Shingle Creek Resort, you will be charged a $150.00 non compliance fee
On Top Of Your *$55 Tournament Registration Fee.
SEE BOTTOM OF THIS PAGE FOR DETAILED EXPLINATION...


Hotel Virtual Tours - Click Here.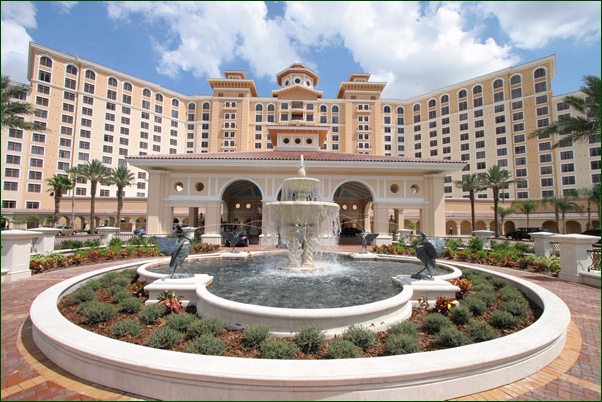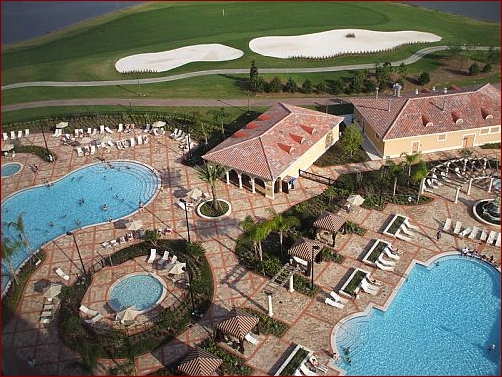 "A World Class Venue For A World Class Event!"
Rosen Shingle Creek Resort
60,000 Square Feet Of Ballroom Space!
"Central Florida's most luxurious meeting destination that sits on 230 acres of lush landscaping"
9939 Universal Blvd., Orlando, Florida, USA, 32819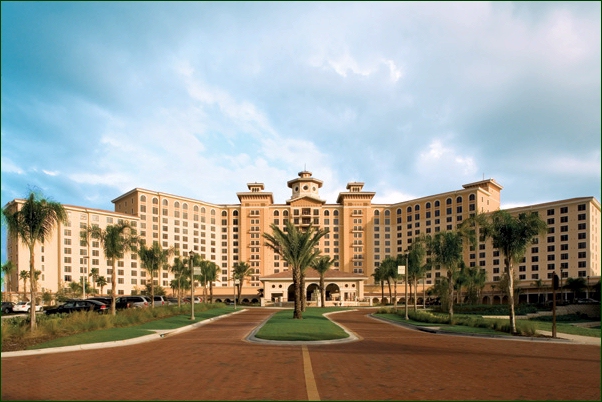 Rosen Shingle Creek proudly presents 1,500 luxury guestrooms and suites that are both functional and classically styled with soothing earth tones and sumptuous bedding.
Most rooms feature pool and golf views.
Each Rosen Shingle Creek Guestroom includes:

A luxurious Creek Sleeper Bed
32" flat screen TVs with NXTV connectivity
High-speed Internet connection capabilities
Two telephones
Lap-top safes
Hairdryer
Plush robes
Mini-refrigerators
Coffeemaker
Designer linens
Elegant furnishings
First-class toiletries
---
RESORT ACTIVITIES
An extensive array of activities at Rosen Shingle Creek ensures that there truly is something for each of our guests to enjoy. Choose from four shimmering pools, championship golfor perhaps an exciting game of sand volleyball followed by a soothing massage. From tee times to theme park information, our concierge staff is more than happy to assist you with your plans.
Rosen Shingle Creek Recreation Amenities Include:

Four Heated Pools

Lap Pool
Zero Entry Family Pool
Quiet Lounging Pool
Kiddie Wading Pool

Two hot tubs
Poolside Amenities
The Spa at Shingle Creek
Shingle Creek Golf Club
Brad Brewer Golf Academy
Two Lighted Tennis Courts
Basketball (available upon request)
Sand Volleyball
Seasonal Fishing by reservation
Nature Trails
Walking Trails
Video Game Room
---
---


DINING
At the Rosen Shingle Creek, the dining experience is taken very seriously. In fact, you can enjoy a variety of specialty cuisine for every taste, and an atmosphere to please every guest. From fine dining to poolside munchies, every dish is sure to delight. With each restaurant's experience you will enjoy the turn of the century, Spanish-revival architecture that keeps with the rest of Rosen Shingle Creek.
A Land Remembered

A legendary Orlando steakhouse named after Patrick Smith's rich novel featuring Florida's historical moments and landscapes. Serving a variety of cuisine and accompanying wine list as succulent and filling as its namesake. Proudly serving Harris Ranch all Natural Prime Black Angus Beef, as well as menu items catering to all tastes. Located in the Golf Clubhouse. Open nightly for dinner. Evening resort attire recommended. Reservations recommended.


Cala Bella Italian Bistro

Escape to the countryside of Tuscany during your stay in Orlando. Reward your taste buds with crisp salads, rich seafood, tender steaks, fresh pastas and fine wines. Benvenuto! Welcome to Cala Bella, Rosen Shingle Creek's upscale Italian Restaurant in Orlando Florida featuring Italian classics, with Mediterranean and American inspiration, accompanied by a diverse list of top quality wines. The gourmet italian restaurant holds true to Rosen Hotels and Resorts standards, providing superior customer service and optimal product. Cala Bella Italian Restaurant provides a romantic atmosphere under high arch vaulted ceilings. Beautiful Italian artwork paired with the restaurant's presentation bar and open kitchen provide elegance and energy. As the Orlando Florida sky turns to soft shades of pink and grey, gaze through grand, antique wood-shuttered windows as night falls over the resort's lush pool deck and pristine 18-hole golf course. The inspiration of naming our restaurant Cala Bella, or "Beautiful Creek" as it translates to English, comes from Mr. Rosen's celebration of Florida's history and the unique history of Shingle Creek itself. Experience the flavors of steak, seafood, and great italian cuisine in an Italian setting. Cala Bella Italian restaurant will transport your senses to Tuscany!


Banrai - Sushi

Banrai, Japanese for "to rest", is Rosen Shingle Creek's newest addition.
Experience the perfect combination of flavors and textures to put your mind at ease, including traditional sushi, signature rolls, specialty sakes and inspired cocktails.


Tobias' Flats & Watering Hole

Banrai, Japanese for "to rest", is Rosen Shingle Creek's newest addition.
Experience the perfect combination of flavors and textures to put your mind at ease, including traditional sushi, signature rolls, specialty sakes and inspired cocktails.


18 Monroe Street Market

A tradition of Rosen Hotels & Resorts, we extend convenience to our guests by adding our upgraded 24-Hour deli.
The 18 Monroe Street Market offers a variety of items from a quick snack to a quick-to-order meal.
Perfect for dining-in or take out.


Café Osceola & Osceola Bar

Savor freshly prepared buffet chef cooking stations and a la carte menu items complemented by magnificent floor-to-ceiling views and the elegant décor of Spanish revival colors of blue and gold.


Smoooth Java Coffee Bar

Conveniently located in the Lobby, Smoooth Java serves a wide assortment of coffees, smoothies and fresh pastries.


Creek Ice Creamery

Have a refreshing treat while enjoying the pool activities.
With so many mouthwatering flavors to choose from, were sure to have your favorite.
Shingle Creek proudly serves Haagen-Dazs ice cream.


Headwaters Lounge

Headwaters' central location is a great place to network, or mingle with friends over a casual drink.


---
FIGHT VENUE

60,000 Square Foot Sebastian Ballroom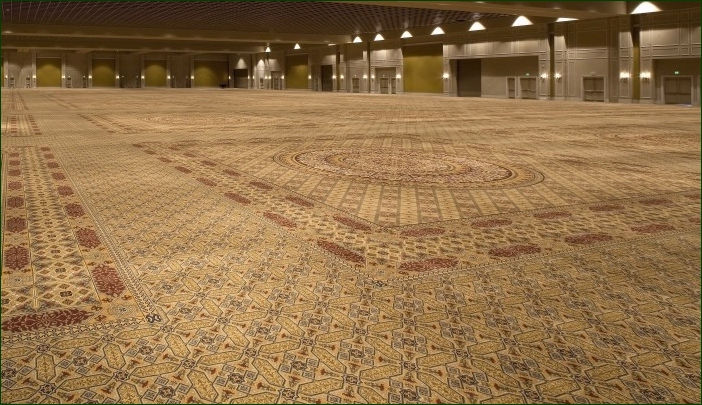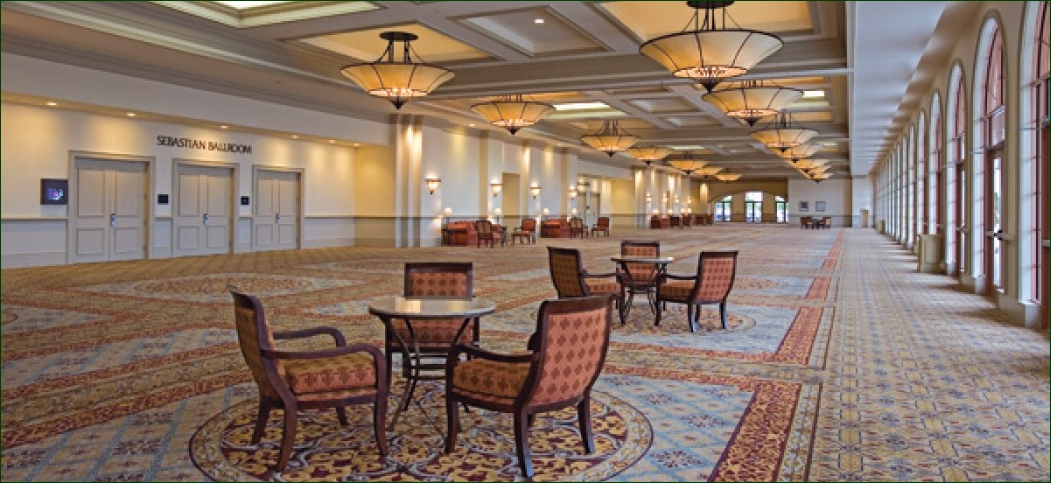 ---




ATTENTION
FIGHTERS, TRAINERS AND CORNERMEN
You can Save Money on your registration fee if you stay at the Rosen Shingle Creek Resort under the IKF Room Block.
Rosen Shingle Creek Resort Guests staying under the IKF Kickboxing Federation Room Code Register for
IKF World Classic for only $55.00 until the FIRST DEADLINE.

If you do not stay at the Rosen Shingle Creek Resort, you will be charged a $100.00 non compliance fee
On Top Of Your *$55 Tournament Registration Fee.

(*) ALL LATE FEES APPLY AFTER MAY 24TH.
The reason here is simple. We can afford to keep the IKF Tournament Registration Fees the same as they were back in 2003... $55.00,
by you staying at the hotel under the IKF Room Block, your reservation assists with hosting the event as well as making it easier to attend all meetings and events being held at the Rosen Shingle Creek Resort over the event weekend.
We hope that you will choose to stay at our host hotel in order to show our strength in numbers as a viable sport.
So be sure to ask the hotel for the IKF Kickboxing event code.
Thank you in advance for your support!
---


Orlando Attractions, Theme Parks & Shopping
2013 IKF World Classic Finals Page
IKF HOME - NEWS - EVENTS - RANKINGS - SANCTIONING INFO - JOINING IKF - IKF RULES - MERCHANDISE - ISCF