2013 IKF
WORLD CLASSIC
AMATEUR MUAY THAI - KICKBOXING
CHAMPIONSHIPS
Orlando, Florida, USA - JULY 19th, 20th & 21st 2013

EVENT SCHEDULE

2013 IKF World Classic Finals Page
Main Tournament Page - IKF Home Page


ALL FIGHTERS
MUST SHOW PROOF OF A ROOM KEY AT REGISTRATIONS
THAT THEY ARE REGISTERED AT THE HOST HOTEL

The ONLY Fighters who are EXEMPT from this rule are fighters living within 50 miles from the hotel. If so, please bring a copy of a mapquest with your address on it AND A DRIVERS LICENSE for proof of location.
Some may be asking WHY we have this rule. Well, the rule helps us in many ways, as well as you. First, if we need to locate you for a schedule change, bout change, etc. etc, we need to be able to get a message to you easily through our hotel contacts. If you are injured during the bout and we need to contact your parents, who should also be at the hotel, again, we need to be able to get ahold of you easily. Those living outside the 50 mile radius and not registered at the host hotel will not be allowed to register to fight. Simply put, we do not want to deal with the problems we have had in the past with issues that arise from the breaking of this rule. Thank you for your understanding.

Rosen Shingle Creek Resort
CLICK HERE FOR REGISTRATION INFO





FIGHTERS MANDATORY REQUIREMENT
All Fighters are required to have a FULL Fighter's Physical "PRIOR" to their ARRIVAL to this years 2013 IKF World Classic, by a Licensed Physician (MD OR DO).
You must bring your "COMPLETED" Physical Form with you to the Tournament registrations and present for approval to the IKF Physician conducting your pre-fight physical on Friday, July 19th.
YOUR IKF PHYSICAL FORM CAN BE ATTAINED BY CLICKING
"HERE"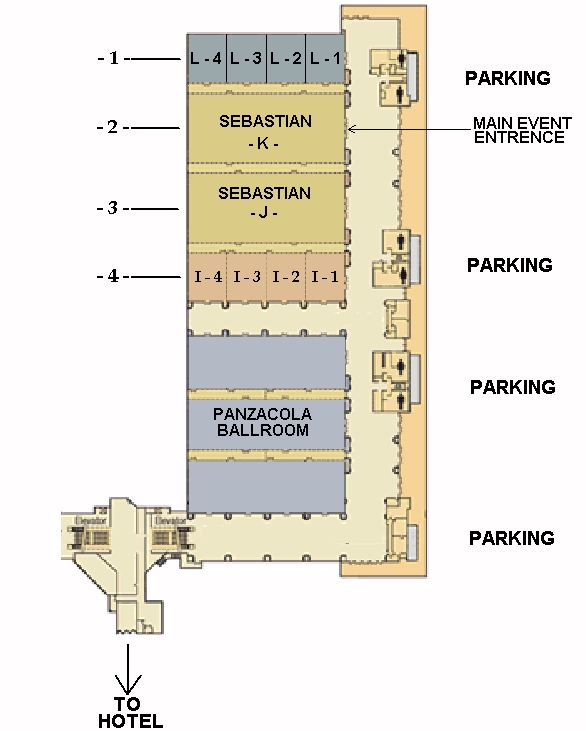 FRIDAY, JULY 19th, 2013




CHECK-INS & WEIGH-INS
1:00 PM to 5:30 PM

BALLROOM TBA

Registration Procedures, Staff and MORE: CLICK HERE


DON'T FORGET YOUR FULL PHYSICAL TO BE DONE PRIOR TO COMING TO THE TOURNAMENT!
"BE PROFESSIONAL" and make your weight. We will begin weighing fighters in at 1:00 PM on Friday.

This will be on a first come first serve basis.
Make sure you have your physical done after you weigh-in.
You will be directed to the medical area directly after you weigh-in.
You need to attend the rules meeting which will immediately follow weigh-ins at 6:15 PM SHARP.



ALL FIGHTERS REGARDLESS OF AGE OR WEIGHT
IF YOU DO NOT MAKE WEIGHT FOR YOUR DIVISION YOU WILL BE DISQUALIFIED FROM THE TOURNAMENT.
TO VIEW ALL WEIGHT DIVISIONS CLICK HERE.

A fighter who is greater than two pounds over their division weight limit will be disqualified without further recourse.
The maximum amount of weight a fighter will be allowed to lose after their first Official Weigh-In is 2 pounds in 2 hours!
If the fighter fails to make the weight limit of their division, said fighter is disqualified.



ALL Late Fees must be paid at this time unless already paid for.


SPECIAL NOTE: If you are not weighed in AND Finished with your Physical by 5:30 PM,
you will be dropped from the Tournament.
BE HERE EARLY To get everything Done Please.


TRAINERS &/OR CORNERMEN!

All Cornermen who did not PRE-REGISTER can purchase their Trainers Passes during registration on FRIDAY ONLY!.
NO TRAINER PASSES WILL BE MADE ON SATURDAY OR SUNDAY!!!
So TRAINERS...
If you cannot make it on Friday YOU MUST PRE-REGISTER "WITH" YOUR PHOTO!! CLICK HERE!
IF YOU DO NOT HAVE A TRAINERS PHOTO ID PASS BY FRIDAY, 5:30 PM, YOU WILL NOT BE ALLOWED INTO THE FIGHTER AREA OR BE ABLE TO CORNER ANY FIGHTER


__________________________________________________________________




6:15 PM - 7:00 PM

WELCOME MEETING

BALLROOM TBA



WELCOME INTRODUCTIONS
Q & A FOR ALL PARTICIPANTS
SPECIAL ANNOUNCEMENTS REGARDING TOURNAMENT RULES, REGULATIONS, SCHEDULE, ETC.
MANDATORY For ALL Fighters & Trainers!

__________________________________________________________________




8:30 PM - 9:30 PM

OFFICIALS MEETING



BALLROOM TBA
This is NOT a "Certification Seminar!"

__________________________________________________________________




FIGHT SCHEDULE POSTING



Saturday Fight schedule will be posted on display boards outside the Main Entrance to the Event Ballroom AFTER 11:PM Friday night.


Junior bouts and brackets with 5 or more fighters, be ready to be FIRST Saturday morning.


Two Fighter Brackets: You will fight your Title Fights FIRST THING SUNDAY MORNING.
---
SATURDAY, JULY 20th, 2013
KICKBOXING (MORNING - AM) & POINT KICKBOXING (Evening - PM)
VENUE LAYOUT



MAIN EVENT ROOM
FIGHTER WARM-UP AREA
MEDICAL TRIAGE ROOM

WARM-UP AREA SPLIT INTO TWO ROOMS
MEDICAL TRIAGE ROOM ADDED.



ADDITIONAL SPECTATOR SEATING

(Possible Grappling or Martial Arts Tournament Saturday)
BALLROOM TBA



IKF MUAY THAI & KICKBOXING TOURNAMENT



8:10 AM: BALLROOM TBA

Kickboxing - Officials Fight Assignments.



8:30 AM:

Prelim Kickboxing Bouts Begin.



5:00 - 7:00 PM: "Approximately" - Saturday schedule ends.


OFFICIALS MEETING: Held directly after the Saturday bouts in Ballroom at Stage.


AFTER 11:PM
FIGHT SCHEDULE POSTING
Brackets posted on display boards outside Ballroom.




___________________________________________________________________________________
**IKF POINT KICKBOXING TOURNAMENT



6:05 PM: Rules Meeting & Officials Fight Assignments.


6:30 PM: Point Kickboxing Tournament Begins
(**) Point Kickboxing could possibly take place during the Karate Tournament Times. As we get closer to the Tournament, this will be decided.





All POINT KICKBOXING Will Be Completed On Saturday Evening
---

SUNDAY, JULY 21st, 2013



NO BOUTS WILL BE RESCHEDULED TO ACCOMMODATE PLANE FLIGHTS!
DO NOT SCHEDULE YOUR RETURN FLIGHT HOME TO
LEAVE SUNDAY AFTERNOON!
-YOU MAY STILL BE FIGHTING-
IF YOU HAVE TO LEAVE TO CATCH A FLIGHT YOU WILL
FORFEIT YOUR CHAMPIONSHIP BOUT!


SUNDAY, JULY 21st, 2013



IKF MUAY THAI & KICKBOXING TOURNAMENT


9:00 AM: BALLROOM TBA



Kickboxing - Officials Fight Assignments.



9:10 AM: BALLROOM TBA



CHAMPIONSHIP Bouts Begin.

ALL Prelim bouts will fight first in the morning. These are fighters that are in large bracket-divisions that will need to fight twice on Sunday.
Following these bouts will be all the JUNIOR BOUTS.
NEXT to follow will be all the 2 Fighter Bracket.
From here, the bout schedule will be mixed with Adult Women's and Adult Men's Divisions.



6:PM: Sunday Schedule ends. Possibly sooner or later.
2013 IKF World Classic Finals Page
Main Tournament Page - IKF Home Page