SUNDAY, JULY 8th, 2012, AT 5:40 PM/ PST
"You Don't Know What You Have Until It's Gone..."
The Missed Opportunity Of This Great Sport!

As we noted above, There was a time when Johnny Davis (Right) first started promoting Kickboxing here in Northern California that featured shows like most Amateur Promotions... School Gymnasiums, Rec. Centers even Kickboxing Gyms. As each promotion past, no one really took notice because they were basically the same as other Amateur events. However, a few years ago, Davis changed paths and did what few, if any amateur promoters do in todays amateur fight sports... He KICKED It UP!
Now if your an Amateur Promoter reading this "DON'T" get all bent out of shape here... All we are doing is stating something we all have seen and know... Amateur Promotions for the most part are presented, well, Amateur...
Davis on the other hand reached deep into his pockets and stopped doing the gymnasium, small club venue shows and started booking beautiful ballrooms for his events. Instead of a fully lit room that appeared like a karate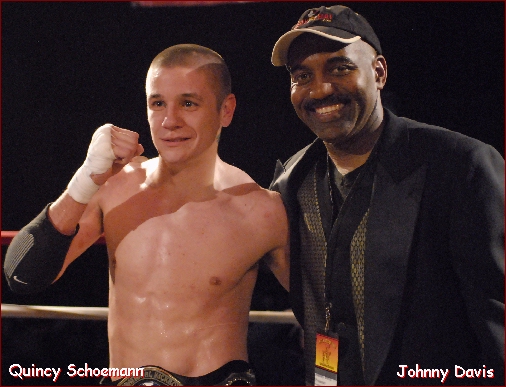 tournament, he paid for ring lighting to center stage the ring. This ONE thing alone brings ANY Promotion up 10 Fold! He added spotlights, colored lights, better DJ, video crew, and the list goes on and on... And for the most part, people responded, with Enthusiasm! "No one from our team has ever fought on an event like this." said one trainer at Davis' last event. "We last fought in a tiny bar where you could hardly make it to the ring. This is like the stage of a Pro fight!"
However, this wasn't all Davis did. He was also an excellent matchmaker! Look at the number of "Decisions" on his last 10 events. Decisions often show close, well matched bouts, where as quick stoppages show the other.
Davis also stepped up his exposure too. Of course he added the basic radio spots, even some TV spots. However, he even dug deeper into his pockets to sanction a minimum of 3 Title bouts on nearly every event. He not only

created new Champions, but he Promoted them as well! He made fighters and Champions on his events MORE than just fighters and made the Champions, well, REAL CHAMPIONS!
Fighters that were only known around their own gym became names we heard other Kickboxing and Muay Thai people speaking about around the world due to their exposure here on the IKF web site. After proving themselves, Davis would start top contenders on his cards at the state or regional title level and build them up from there. Heck, he even had a 2 event Tournament style fight-off to decide the eventual IKF Super Heavyweight Muay Thai World Champion. Many of these top contenders went on to become IKF World Champions, a goal Davis wanted to offer each and every one of the fighters on his events that proved themselves in the ring of battle. Although some match-ups have been between two California fighters, the reasons that lead to this were only because they were top ranked contenders. For others, they didn't win their titles from a fighter across the street that was inexpensive to book like some promotions feature. In a lot of these match-ups the fighters are fighting for a "Made-Up' title by the event promoter, (Who usually has created their own so called sanctioning body to save $ rather than offer a legit and true sanctioned title that everyone can find in a non associated ranking system other than the PROMOTERS web site...) that has ALWAYS lead to the proving of... Nothing! In most cases, when the promotion dies out after a few events, so do their titles...
Davis has brought in top contenders from all over the Western USA as well as the East Coast, and for one World Title bout, he went to HOLLAND to bring in the "BEST" to fight a local top contender for an IKF World Title.
Davis didn't just promote his events...
"HE PROMOTED FIGHTERS AND THE SPORT!"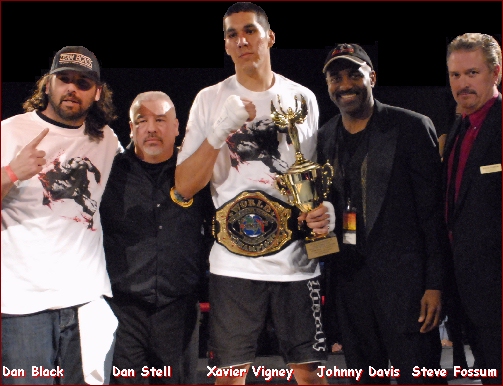 THIS is something you don't see many, if any Amateur Promoters doing, if at all... Many of you reading this article today know many of these Champions and contenders that were created on a Johnny Davis AK Promotions event. All of you have seen them go from a fighter in the rankings to Champion over the years through Davis' AK Promotions.. So WHY are we talking about how Great Davis' promotions have become? Well, as the saying goes,


"You don't know what you have until it's gone..."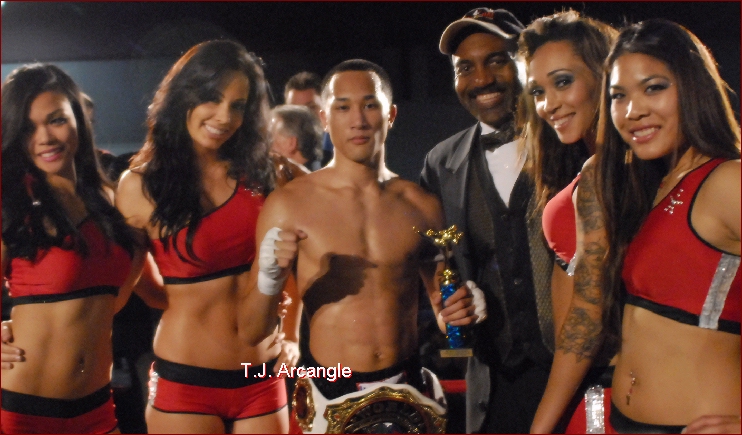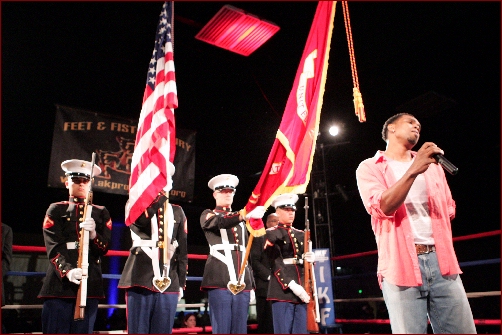 On July 6th Davis announced he was taking a break from the fight promotions business. "I wanted to take a moment to say thanks to everyone who has supported AK Promotions'..Live IKF Muay Thai Kickboxing events and, or who was a fighter, trainer, spectator or vendor etc. with my company in the State of CA." said Davis. Davis gave several reasons for this decision of a break. Some of course surrounded the rising cost of promoting Amateur events in the State of California. With state commission insurance requirements of $50,000 (The highest in the nation for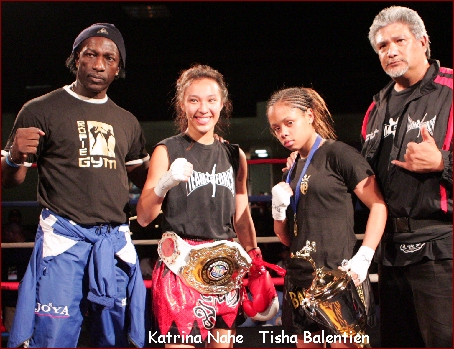 an AMATEUR event) the cost of insurance alone was a major dip into potential profits of any promoters events, and the reality is, if your in business, you have to make a profit to survive.
"I HATE to hear a fighter, trainer or anyone say, 'Oh that promoter is making a ton of money off me!'" Says IKF President Steve Fossum. "The reality is, I would hope EVERY promoter makes a ZILLION in profits. Otherwise, if they are not making money, they are not successful, and why would anyone want to be an unsuccessful promoter? That just leads to a road of failure and without promoters, NONE of us would be needed, trainers, fighters, officials and of course Sanctioning Bodies! Promoters provide an opportunity and a stage for us all, and without them, we don't have a sport. Imagine an NFL Team with no team owners... Get the point? Without Promoters like Johnny Davis, where will our sport go?"
In the past few years AKP has promoted some of the best Amateur Muay Thai Kickboxing events in the nation. They stepped up the level of exposure of the sport through forms of media from the IKF website with their many press releases about their events to Facebook as well as YouTube videos both before and after their events.
Although taking a break from promoting, Davis will still be involved at some level in the sport of Kickboxing with his gym in Rocklin California and of course as his role of President of the IKF's "Point Kickboxing" (www.IKFPKB.com) division. IKF Point Muay Thai Kickboxing is a creation of Davis' and although it has been copied illegally (The name "POINT" Kickboxing) by others here in the State as well as around the globe, Davis himself founded the actual name of "POINT" Kickboxing.
Davis as well as the IKF agree that the sport deserves better opportunities for its athletes and getting it to that next level, without proper sponsorship or a group such as Station Casino's AND Zuffa, LLC owned by Frank and Lorenzo Fertitta (The backers behind UFC MMA) just isn't possible. Few know that UFC was in the red over $50 million dollars before UFC signed the well known SPIKE TV deal that skyrocketed MMA to it's modern day popularity and financial success.
"If you took AK Promotions for example, and the work of the IKF, this is a sport set and ready for major sponsorship and TV." Says Fossum. "We hear daily how people are more and more excited about the stand-up fighting such as Muay Thai Kickboxing as compared to the grappling game."
What this sport is missing is more "REAL" Promoters who take the same pride in their work as AK Promotions has over the years. The sport is here and organized with all the IKF has done with their website. Current Event info, news and the only internet Muay Thai Kickboxing Rankings in the world for Amateur and Professional Muay Thai Kickboxing. The IKF has also built up the IKF website to be the most actively visited Muay Thai Kickboxing website in the world (See Traffic Reports by Alexa.com) When someone makes the news or rankings or their event gets posted as an IKF event, it's being viewed by millions of Muay Thai Kickboxing fighters, trainers, officials and fight fans around the world, not just IKF associated people.
AK Promotions was doing it right, like no other Amateur Muay Thai Kickboxing Promoter has EVER done! The biggest reason for their popularity and success was they were CONSISTENT! They didn't do 2-3 shows a year for the fun of it. They treated it as a professional business promoting the fighters as well as the SPORT! Over the years they gave fighters not only in California, but from around the world an opportunity to showcase their skills on a stage worthy of such talents.
"AK Promotions has taken great pride in presenting opportunity to so many fighters to become champions and many of them have done just that." Said Davis. "If one day, the right opportunity presents its self in a way that the sport can move forward and fighters can be better taken care of etc., AKP may consider future promotions in the CA. To all of you, I wish you much success...and thanks again for your past support...see you in the next round. Forward March. Sincerely Always Giving My Personal Best." Johnny Davis...
We will miss you and your events Johnny, and we can only hope others will as much as we do. The question now is,


WHO will pick up the torch and carry it now For Amateur Muay Thai Kickboxers on The West Coast?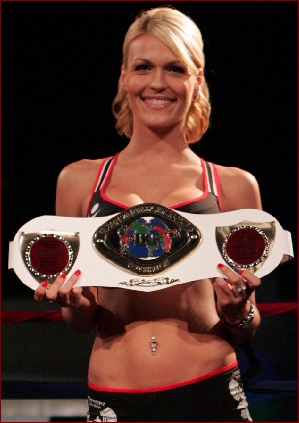 Will there be other promoters stepping up their game and doing shows like AK Promotions did? Only time will tell, and we can only say, for the fighters, we can only hope so...
Johnny along with the rest of us will next see a lot of you in Orlando, where he will host the IKF World Classic POINT" Muay Thai Kickboxing Tournament on Saturday night July 21st in Orlando Florida at the 2012 IKF World Classic...
See you in Orlando!